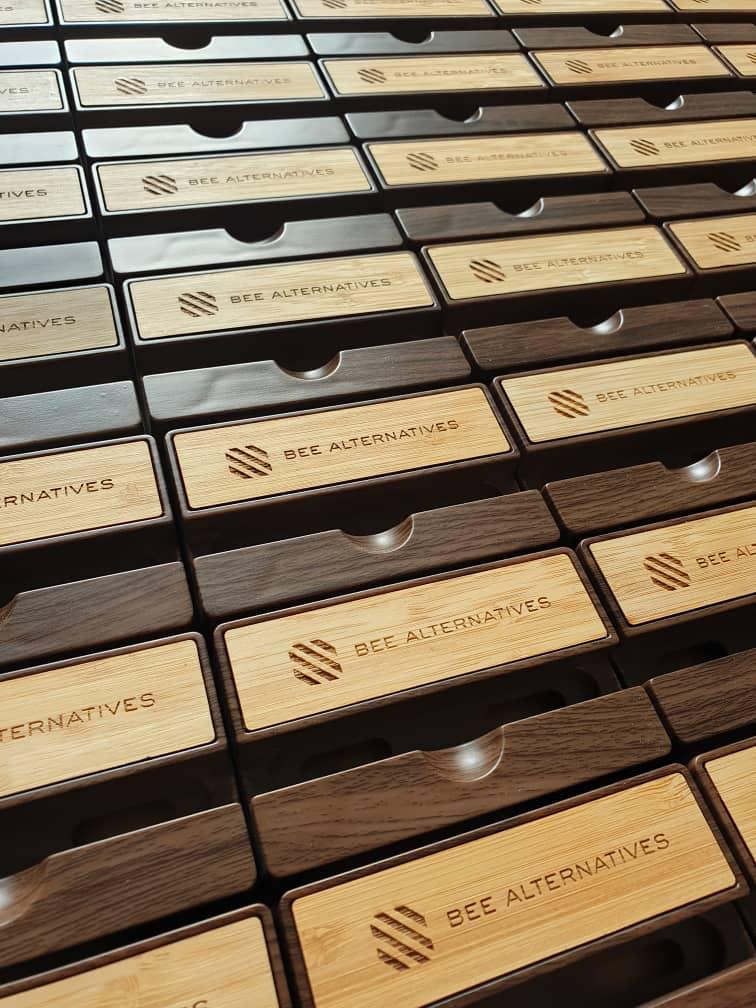 Bulk Order Customized Corporate Gifts & Merchandises.
Whether you're celebrating milestones, appreciating employees, organizing event roadshows, marking anniversary or nurturing client relationships, we offer the option to imprint or engrave your brand logo on our exclusive premium gifts and promotional items.
Contact us now
Our Handmade Leather Gifts
We provide OEM custom leather merchandises as promotional gifts for your corporate brand. Each piece is passionately handcrafted, beginning with our in-house design, followed by the careful selection of top-grade leather, and ending with premium box packaging. Discover our custom leather goods, including keychains, passport holder, cardholders, luggage tags, and more that can be engraved with your name, message or company logo.
Our Personalized Wooden Gifts
Discover our another distinctive gift collection - personalized wooden gifts, where we focus on contemporary & innovative design, crafted with premium quality woods such as walnut and rosewood.
Our wooden creations range from jewelry boxes to wooden watch holders, name card holders , stationery box, tumblers, notebooks, luggage tags, keychains, coasters, plaques, and much more with your brand logo customization.
Wooden Stationary Box

Wooden Flip Cap Stylish Card Holder

Professional Wooden Business Card Holder

Personalized Wooden USB Drive

Wooden Phone Holder (Deer Design)

Table Top Wooden Card Holder

Cherry Wood Namecard Holder with Genuine Leather Top

Minimal Wooden Modazen Vase

2 in 1 Wooden Keychain + Phone Holder

Stainless Steel Business Card Holder with Wooden Top

Personalized Wooden Speaker

Pesonalized Wooden Minmal Photo Frame
Can't find what you need on our website? No worries, just tell us your requirements, and we'll source and do the magic for your bulk orders. Contact us today for memorable corporate gifting solutions!
Get in touch now & get free quotation!